The Kitchen of Your Dreams is waiting for you!
Have you stopped enjoying the time you spend in your kitchen?
One of the most common requests we get is to remodel outdated or inefficient kitchens. If you're ready to improve both your daily life and the value of your home, it's time for you to consult the kitchen remodeling experts here at Gercken Construction Services.
What do you want to change in your kitchen?
The possibilities are endless for your kitchen's redesign. Our designers can bring your ideas to life. 
Not sure where to start?
You can count on our skilled contractors to complete your remodel on time and on budget.
Reinvigorate your home with a Kitchen Remodel!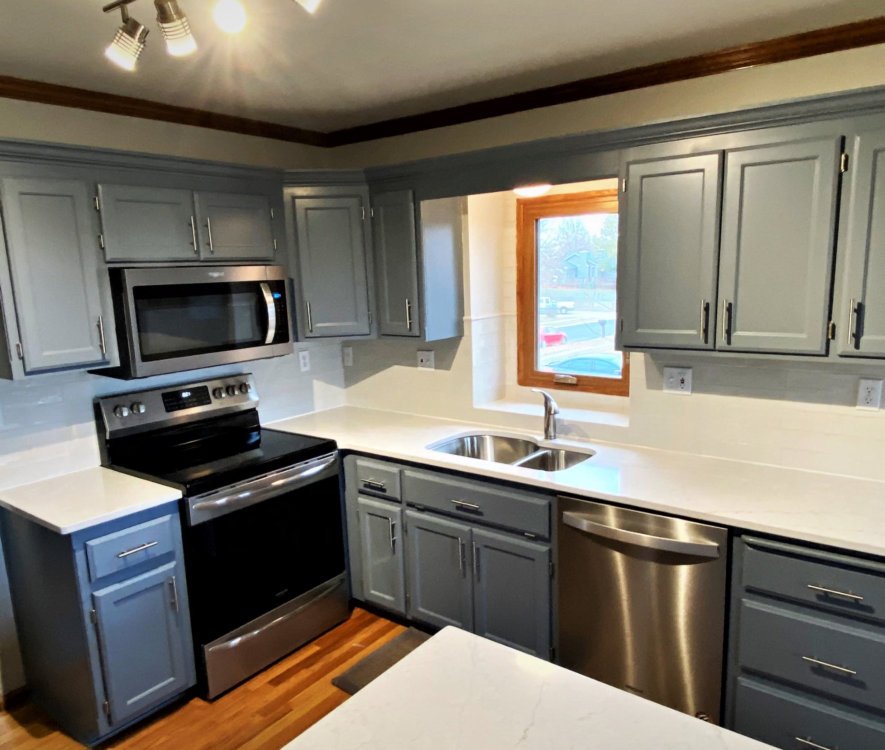 Dortch Kitchen Remodel

Kitchen Upgrade Remodel to include: Painting Cabinets, New Counter Tops & Back Splash, and General Updating.
Kitchen Remodeling
by Gercken Construction Services
Kansas City Metro
Kansas City Northland
Liberty, MO Area

Contact us today...we're ready to get started!