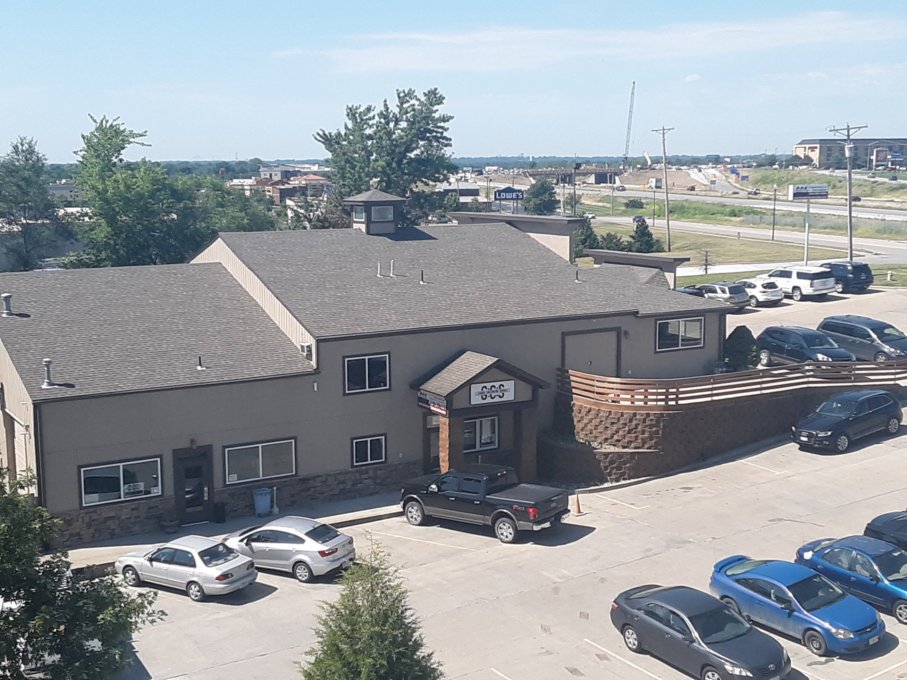 Gercken Construction Services
We are your premier choice for a contractor in the Liberty, MO, and the entire Kansas City Metro area.
Our skilled technicians can show you how to add space, beauty, and value to your home. With decades in business, we offer expert craftsmanship, and with our competitive pricing there is every reason to call for your free estimate.
Our projects start off with an in person visit to your home or job site where we collect the details specific to your project. To be sure of your satisfaction, we conduct a Pre-Completion Quality Control Punch List Project Review with our customers.
Once the punch list is completed, your project is ready for your enjoyment and we receive our final payment. This procedure assures satisfactory completion of each and every project. Your concerns will always be addressed, starting with our crew on site and all the way through to our company owner. 
We are polite, friendly and responsive.  We've built an ongoing business over 41 years of dedicated service by delivering Exceptional and Enduring Value in every project!
Call us and you will see for yourself.
Over 42 years of experience in kitchen and bathroom remodeling, deck installation, and concrete contracting.
Founded by Richard Gercken in 1981, GCS has been providing construction services throughout the Kansas City Metropolitan area for 42 years.
Gercken Construction Services (GCS) is a family-owned and operated residential construction and remodeling company headquartered in Liberty, Missouri.
GCS has been providing construction services throughout the Kansas City Metropolitan area for 41 years. Homes of all ages, sizes, styles, and budgets are represented in our completed-projects portfolio.
Gercken Construction Services was founded by Richard Gercken in 1981. Richard's love for construction was evident at a very early age. As a child, he and his friends enjoyed playing in a new home being built in their Gladstone, Missouri neighborhood, and Richard's first building projects were play forts and tree houses. After graduating from Oak Park High School, Richard began his career by serving as an apprentice carpenter through the Kansas City District Council of Carpenters. His construction skills and expertise were honed on projects that included a KU Medical Center addition, large shopping centers, high-rise buildings, corporate offices and universities. After completing a 4-year apprenticeship, Gercken Construction Services was founded.
Richard's love for construction has continued to present day, and is evidenced by a career of professional achievements that have included having his work featured in local remodeling magazines, including the "Kansas City Homeowner Idea Guide"; serving as president of the Kansas City National Association of the Remodeling Industry (NARI) chapter, being the winner of several NARI remodeling contests based on design, workmanship, and construction craftsmanship skills; hosting "Homeowner's Corner," a local home improvement radio program, earning multiple occupational and professional licenses, including Master Carpenter, Master Plumber, and Master Electrician; and volunteering and serving as president of "Rebuilding Together Kansas City," a local volunteer organization focused on rebuilding homes for low-income families, seniors, disabled individuals and veterans.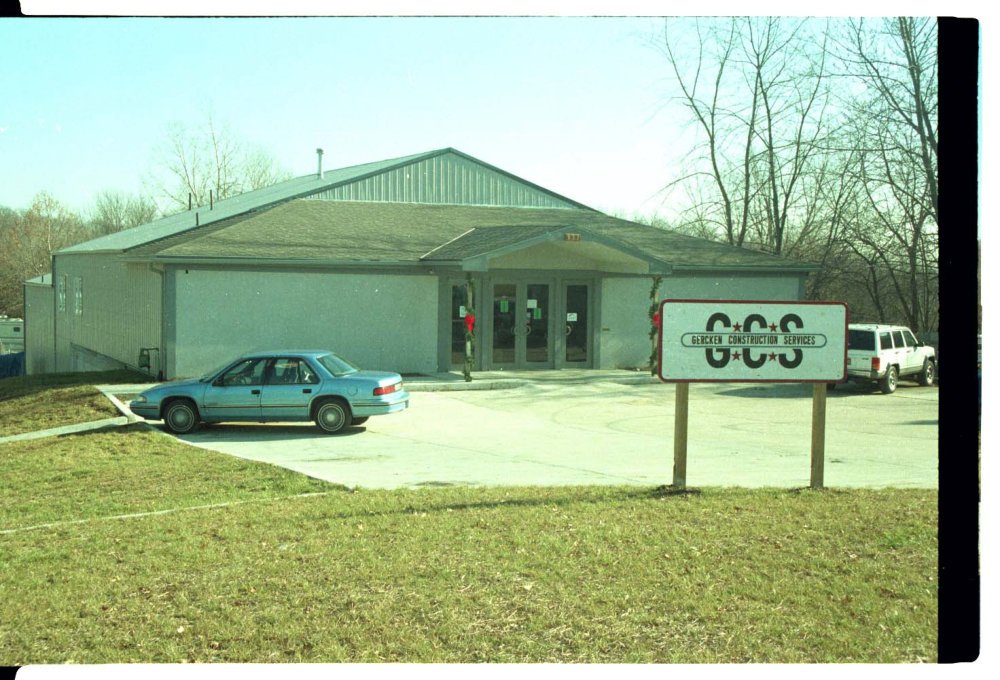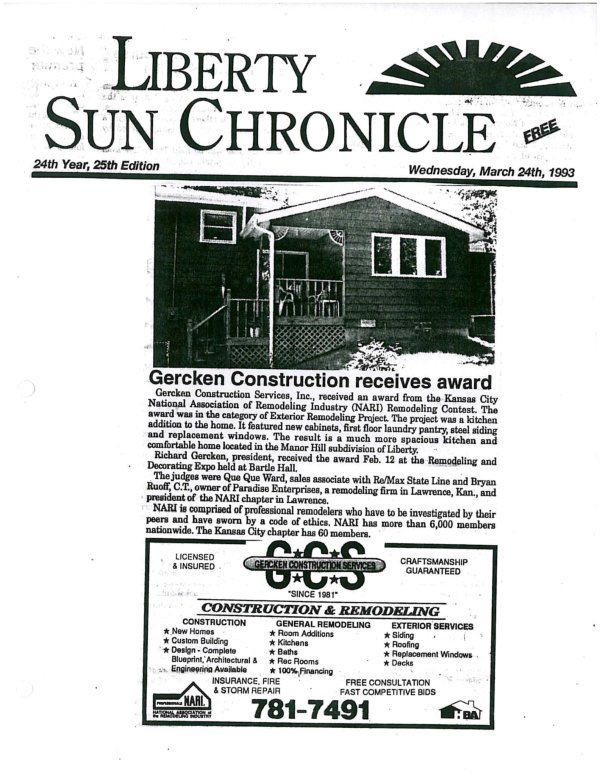 Contact us today...we're ready to get started!